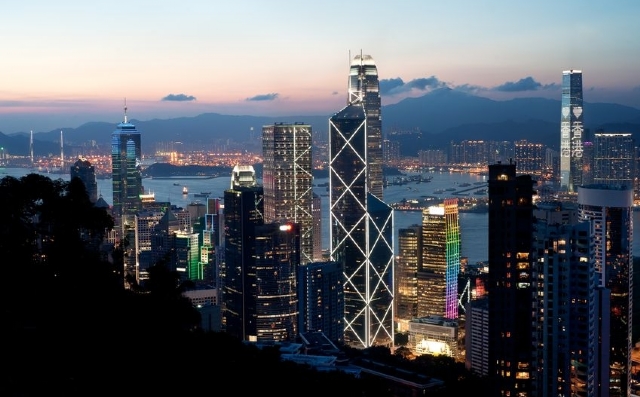 Luxury Properties!
Luxury Properties!
There was a time, long since passed, when the concept of luxury was easy to define. However changing property dynamics and buyer (or tenant) demands have seen to that.
The dictionary defines luxury as a "state of great comfort and extravagant living" and as "an inessential, desirable item that is expensive or difficult to obtain." By those metrics, the Château de Versailles, the Burj Al Arab, and the Hope Diamond all fit the bill. But luxury in 2017 transcends extravagance.
Luxury, as it applies to real estate, is akin to "green" as it is applied to consumer goods. The rise of environmentalism has given us disingenuous greenwashing of everything from water to petrol. Luxury property is in the throes of similar washing. In a city like Hong Kong, where real estate is costly, new projects are often marketed as luxury product, as at one time price indeed equated with luxury. With price no longer an accurate indicator, it's time to rethink what truly defines luxury.
Tastes and needs vary from person to person, but criteria do exist to help identify a luxury property. The ability to ensure a high degree of privacy, as well as a sense of exclusivity and singularity are crucial, particularly for anyone in the public eye. The chance to be out of it, for however long, is a luxury worth paying for. Exclusivity and rarity are often pleasant side effects of privacy, and singular homes and flats like no other add to the luxury sheen. And elegant, design-forward architecture and interiors that incorporate innovative technologies and seamlessly blend form and function create long-term value as well as make a property a place people want to spend time and perhaps call their home. But while fancy gadgets and living in a so-called starchitect building are appealing bonuses, there are three "must-haves" for anyone seeking true luxury in 2017.
Location
The most fundamental tenet of real estate, "Location, location, location," still holds true for luxury properties. A luxury location can run the gamut from well-connected city centres — think Mayfair in London, or Tribeca in Manhattan — to quiet corners of Phuket and Alpine chalets in Gstaad. Hong Kong's most prominent luxury addresses are located in Repulse Bay and on the Peak, and for good reason. Hong Kong's small size puts both locations within striking distance of the CBD while simultaneously offering residents some of the city's best views, cleanest air and most spacious homes, as well as respite from urban bustle. Nothing says luxury like a perch on the winding road of Victoria Peak.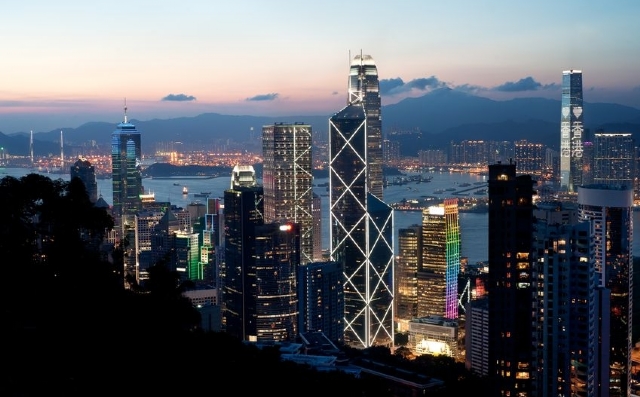 Space and Layout
In urban areas where space is limited, it comes at a premium, making it an essential element of a luxury home—both inside and outside. Physical space provides a level of flexibility, adaptability and choice not found in smaller homes — for families expanding due to children, elderly parents moving in, or visiting nieces, nephews, grandchildren and friends. A large home often has much-coveted outdoor space (terraces, rooftops) with which to take advantage of blue skies and spring breezes. A premium is attached to apartments with outdoor space, evidence of its luxury in all sectors.
Square footage a blessing, but the way it is used is also critical. Few Hong Kong homebuyers have the option of moving into a new flat as-is; redesign is par for the course. Anyone seeking luxury needs to look for clean, efficient layouts, room to move, clear delineations between public and private space for when guests drop in, and an absence of wasteful columns and corners.
Experience and Service
The hospitality industry has already embraced the idea that experience and service are cornerstones to luxury accommodation, and residential real estate is following suit. Perhaps the most intangible or quantifiable aspect of luxury real estate, experience and service are recognised on an intuitive level when they are stellar — or luxurious. Concierges who are always on hand but never seen, who remember names and resident preferences, maintenance that's never observed or heard, home fittings, fixtures, appliances and materials that are effortless or understated separate the merely "nice" from the extraordinary and, increasingly, authenticity of place — that instinctive feeling that comes with a neighbourhood or beachfront, or hillside, are now part of what sets the benchmark for contemporary luxury.
PUBLISHED BY:FRANCES CHOW ON: 15 MAY 2017
N.B : A house 7 (8,087 sq ft and a 4,861-sq ft garden) in Phase 1, Mount Nicholson, The Peak has been sold for HK$720 million (HK$89,032 per sq ft). ( SGP$130M)( SGP$16025psf). Property Press Digest Feb – May 2017.
1 Hong Kong Dollar equals approximtely 0.18 Singapore Dollar, as of 16032017.
1 Singapore Dollar equals approximtely  5.53 Hong Kong Dollar, as of 16032017.
~~~~~~~~~~~~~~~~~~~~~~~~~~~~~~~~~~~
There are about 2,800 GCBs located within Singapore's 39 gazetted GCB areas, out of a total housing stock of  about 1,380,000 Properties. Interested t0 buy a Luxury Good Class Bungalow in land scarce Singapore?
SELL/ BUY/ RENT- Good Class bungalows
Call me Serene Chua @ HP 98-199-199
for a non-obligatory discussion.
$$ Referrals Appreciated $$
~~~~~~~~~~~~~~~~~~~~~~~~~~~~~~~~~~~
Related Post
Good Class Bungalow at Windsor Park bought for $21.68 mil without viewing – Adapted from Cecilia Chow/ EdgeProp Singapore|May 4, 2020 1:0...
James Dyson second ultra- luxury property in Singapore! A Good Class Bungalow!  The Singapore bungalow reportedly bought by James Dyson. Th...
The most expensive homes to have been sold in Singapore Adapted from Fiona Ho / EdgeProp | November 10, 2017 10:30 AM MYT While it has take...