James Dyson second ultra- luxury property in Singapore! A Good Class Bungalow! 
James Dyson second ultra- luxury property in Singapore! A Good Class Bungalow!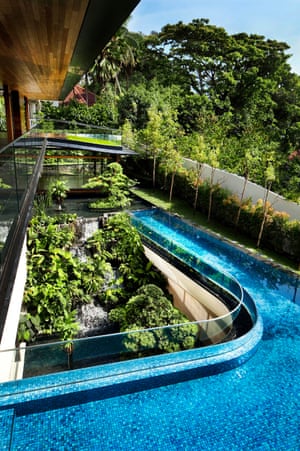 Weeks after it was revealed that James Dyson had bought the city-state priciest penthouse, the Straits Times newspaper reported that the billionaire has purchased a S$45m (£26.5m) good class bungalow opposite Singapore's Unesco-listed Botanic Gardens.
An online brochure for the good class bungalow, which has been called the Botanica Residence by designers at Guz Architects, shows a swimming pool winding its way through the house, as well as a waterfall cascading through the good class bungalow, flanked by plants.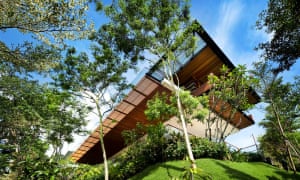 "We made use of large cantilevers and horizontal planes to make the building float and give it lightness when viewed from the road," the company's website says.
"Upon entry, the rear conceals a sunken courtyard and pool to allow light into the basement. A human scale and comfort is achieved through the use of warm materials and allowance for cross ventilation. Photovoltaic cells cover the attic roof."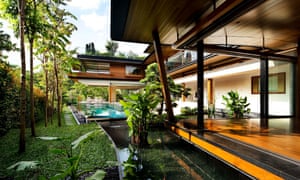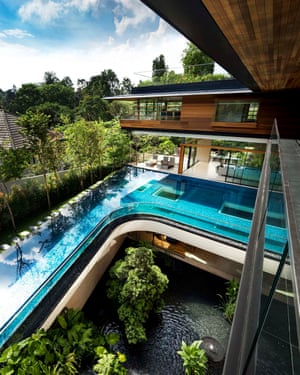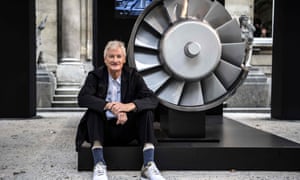 Dyson, who invented the bagless vacuum cleaner and is working on an electric car, has come under fire for professing his support for Brexit, only to move his company's headquarters from Wiltshire to Singapore before the UK has completed its exit from the EU.
He has previously said Brexit had nothing to do with the decision. The Dyson company employs 4,500 people in the UK, where it carries out its research and development.
Dyson, who was listed third on the list of the UK's top taxpayers last year with a £127.8m bill, has also denied that Singapore's corporation tax rate, 17% compared with 19% in the UK, was a factor.
But some experts have said that Singapore's tax regime governing any patents the company registers there in future would make the city-state an attractive location.
~~~~~~~~~~~~~~~~~~~~~~~~~~~~~~~~~~~
Interested t0 buy a Good Class Bungalow in land scarce Singapore?
Call Serene Chua @ HP ( +65) 98-199-199 to begin your house hunting.
As your realtor, we are committed to do the homework for you and list available suitable Good Class Bungalows that are currently for sales.
***** MANY GOOD CLASS BUNGALOWS on hand, One call view all.****
$$ Referrals Appreciated $$
~~~~~~~~~~~~~~~~~~~~~~~~~~~~~~~~~~~
Related Post
Good Class Bungalow at Windsor Park bought for $21.68 mil without viewing – Adapted from Cecilia Chow/ EdgeProp Singapore|May 4, 2020 1:0...
The most expensive homes to have been sold in Singapore Adapted from Fiona Ho / EdgeProp | November 10, 2017 10:30 AM MYT While it has take...
Rolls Royce Sweptail : The epitome of luxury cars! Amazing Rolls-Royce Sweptail HD Video WOW! Concorso d'Eleganza at Villa d...