Highly Recommended Property Agent in Singapore
Good Class Bungalow Agent
About Me
~~~~~~~~~~~~~~~~~~~~~~~~~~~~~~~~~~~~~~~~~~~~
******* Serene Chua's_ Hp: (+ 65)98-199-199 *******
~~~~~~~~~~~~~~~~~~~~~~~~~~~~~~~~~~~~~~~~~~~~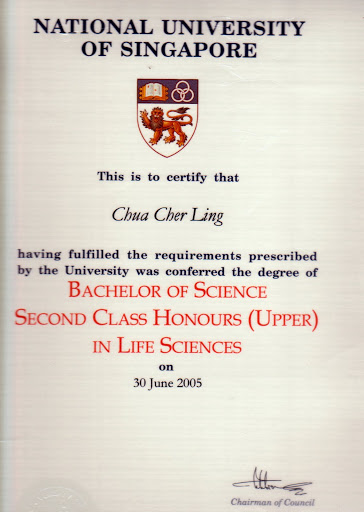 ***AWARDS*** ( Company level)
2007 Top 12th ROOF
2008 Top 14th ROOF
2009 – ERA Million Dollar Club
2009 06 June ERA Absolute Division 6th Producer
2009 07 July ERA Absolute Division Top Lister
2009 08 Aug ERA Absolute Division Top Producer
2009 08 Aug ERA Top 20 Achievers
2009 09 Sept ERA Absolute Division Top Producer
2009 09 Sept ERA Absolute Division Top Lister
2009 09 Sept ERA Top 20 Achievers
2009 10 Oct ERA Absolute Division 1st Runner Up
2009 10 Oct ERA Top 20 Achievers
2009 11 Nov ERA Absolute Division 2nd Runner Up
2009 12 Dec ERA Absolute Division Top Producer
2009 12 Dec ERA Absolute Division Top Lister
2009 ERA Absolute Division 1st Runner Up
2009 ERA Absolute Division Top Lister
2009 ERA Top 100 Achievers
2010 01 Jan ERA Absolute Division 1st Runner Up
2010 01 Jan ERA Top 20 Achievers
2010 03 March ERA Absolute Division 5th Producer
2010 04 April ERA Absolute Division 1st runner- up
2010 04 April ERA Absolute Division Top Lister
2010 05 May ERA Absolute Division Top Lister
2010 06 June ERA Absolute Division 6th Producer
2010 06 June ERA Absolute Division Top Lister
2010 07 July ERA Absolute Division Top Producer
2010 07 July ERA Top 20 Achievers
2010 10 Oct ERA Absolute Division Top Lister
2010 10 Oct ERA Absolute Division Top Producer
2010 12 Dec ERA Absolute Division Top Producer
2010 12 Dec ERA Absolute Division Top Lister
2010 ERA Absolute Division 1st Runner Up
2010 ERA Absolute Division Top Lister
2011 ERA Asia Pasific Elite Award Winne
2010 ERA Top 50 Achievers ( 21st position, out of 4000++ agents)
2011 01 January ERA Absolute Division Top Producer
2011 01 January ERA Top 20 Achievers
2011 02 Feb ERA Absolute Division 2nd Runner-up
2011 02 February ERA Top 20 Achievers
2011 ERA Top 50 Achievers ( 27th position, out of 4000++ agents)
2012 04 April DTZ Top 20 Achievers
2012 05 May DTZ Top 20 Achievers
2012 DTZ Multi-Million Dollar Producer Club
2012 07 July DTZ Top 20 Achievers
2012 09 September DTZ Top 20 Achievers
2012 DTZ Top 20 Achievers ( 16th position, out of 2000++ agents)
2013 DTZ Top 50 Achievers ( 40th position, out of 2000++ agents)
2013 DTZ Multi-Million Dollar Producer Club
2014 DTZ Multi-Million Dollar Producer Club
2014 DTZ Top 10 Achievers ( 7th position, out of 2000++ agents)
***AWARDS*** ( Cross-company level)
2011 – IEA Platinum Award Winner
2012 – IEA Platinum Award Winner
***PROMOTIONS***
2005 – ROOF Associate Marketing Executive
2005 – ROOF Associate Manager
2007 – ROOF Senior Associate Manager
2009 – ERA Marketing Director
2010 – ERA Senior Marketing Director
2012 – DTZ Senior Sales Director
2016 – ERA Branch Division Director
2018 – CBRE Vice President
***QUALIFICATIONS***
2005 – Honours Degree ( 2nd Upper ) in Life Sciences
2005 – ROOF Basic Realtor Course (BRC) Distinction
2006 – Common Examination for House Agents (CEHA) conducted by SAEA
***MISCELLANEOUS***
2010/2011 – ERA Professional Indemnity Certificate
2012/ 2013/ 2014/2015 – DTZ Professional Indemnity Certificate
2016 – ERA Professional Indemnity Certificate
~~~~~~~~~~~~~~~~~~~~~~~~~~~~~~~~~~~~~~~~~~~~
Best Regards,
Serene Chua 蔡芝玲
Hp: (+ 65) 98-199-199
B.Sc(NUS)Hons / CEHA-Certified.
CEA Registration No. : R024344F
$$ Refferrals Appreciated $$
~~~~~~~~~~~~~~~~~~~~~~~~~~~~~~~~~~~~~~~~~~~~
~~~~~~~~~~~~~~~~~~~~~~~~~~~~~~~~~~~
I promise you the best price in the fastest time…
SELL/ BUY/ RENT- GCB-
Call me @ HP 98-199-199 for a non-obligatory discussion.
$$ Refferrals Appreciated$$
~~~~~~~~~~~~~~~~~~~~~~~~~~~~~~~~~
♥♥ ♥ ♥ Years ago when I first started doing sales, a friend of mine told me that if you like what you do, not only will you be successful, but you will enjoy life. At that time, I did not fully understand what she meant, as I have a few part-time sales jobs.
When I first started my real estate career, I did not know a thing about selling or leasing a property. As I gain more knowledge in doing real estate, I found it very challenging and the idea of helping people buy their first home, sell or leasing their property at their expectation, it brings me a great satisfaction.
♥♥ ♥ ♥ Now after so many years later, I have fully understand what my friend told me. I have been very lucky to find a career that I truly love. Over the past years, I have helped many families realize their dream of buying and selling properties.
♥♥ ♥ ♥ I don't believe in sales pitches…
I believe in straightforward explanations. People are smart enough to make their own decisions so long as they have all of the pertinent information in order to take everything into consideration. Hiding, misleading, not disclosing information aren't going to help you find the right home nor sell the one you have. They won't help me earn an income either. There are many bad stereotypes of real estate agents and I work very hard to ensure that people realize they don't apply to all agents, especially not me.
♥♥ ♥ ♥ I focus on Good Class bungalow sales and rentals… am very skilled in negotiating the best price and terms for my clients.
♥♥ ♥ ♥ I care about making a difference…
I know people are trusting me to help them with one of the biggest decisions they'll make in their lifetime and that is something I take it very seriously. My customers and clients stay loyal and refer friends & family to me because they know I will always do whatever it takes to make sure everything goes smoothly from beginning to end.
In today's market, you need someone who knows what they're doing and will work hard to get the job done. My knowledge of the real estate market, experience, negotiating skills, and ability to listen to clients' needs and desires without imposing my own deadlines or demands keeps me ahead of my competition.
My goal is simple:
My Professional Service


For YOU!
♥♥ ♥ ♥ Testimonials:
I just like the Virtual Tours…really awesome! I like the way I can click on various parts of the viewing screen and then go to those areas of the house. I also like that it's fast…some tours just chug along very slowly and it can be aggravating…excellent addition to your website! Property Buyer – Mr Eric Lim
"I am very pleased with the QUALITY of your service, and with your company in general. You know very well that in my line of work, ethics, dedication, honesty, and fairness, are very important, and it is very nice to see someone like yourself who carries the same type values and places the same type of effort into their work as I try to place in mine."
Expatriate Tenant – David Anthony
"You have an excellent understanding of the real estate market in Singapore and we appreciated the overview. Thank you again for such great service."
Foreign Buyers – Mr. and Mrs. James
"Thank you for the great job you did in selling my mom's house – keeping us informed made it easy for us. Your most impressive."
Seller – Ms Xiaoling
I know this is late, but I wanted to thank you so much for helping Lawrence & I with our home. We both went through so much finding the perfect home. Your patience and professionalism came through every time! Everyday that I spend in my home, I am so thankful to you. You do great work. I will recommend you from now on. Good luck!
Local Buyers – Mr and Mrs. Lawrence
"You get the 'above and beyond the call of duty award' in the Realtor class. Thanks so much for your help and friendship."
Buyers – Darren and Kim Schaufenbuel
As a first time home buyer, I was anxious and uncertain about my choices and I really appreciate the time you took to guide me through the process and help me make my decision. I also really appreciate your negotiating on my behalf as I felt could have been in a difficult position with the seller and it took some delicate negotiation to ensure the outcome I wanted. I know you carried most of the burden to make sure the sale happened and that unofficially, you did the work of both listing and selling broker. I was really pleased that you were advocating for me during this process and I couldn't have asked for a better result.
Home Buyer – Mr Lu Ming Siu
~~~~~~~~~~~~~~~~~~~~~~~~~~~~~~~~~~~~~~~~~~~~~~~~~~~~~~~~~~~~~~~~~~~~~~~~~~
Best Regards,
Serene Chua 蔡芝玲
Hp: (+ 65) 98-199-199
B.Sc(NUS)Hons / CEHA-Certified.
CEA Registration No. : R024344F
$$ Refferrals Appreciated $$